Implement small, large, and networked control solutions flexibly with high-performance, modular controller hardware.
Your benefits at a glance
COMPACT
Despite only 54 mm width, u-control offers numerous connection options, a powerful dual-core CPU, 512 Mbyte RAM, 4 GB flash memory and space for a micro SD card of up to 32 GB.
FLEXIBLE
Based on the compact u-remote fieldbus coupler design, u-control 2000 can replace it on a one-to-one basis. It's compatible with the whole u-remote range and allows direct connection of I/O modules.
SECURE
The "Security by Design" concept, continuous tests, and the implementation of exacting standards provide you with top-notch security for your applications.

Controller hardware and software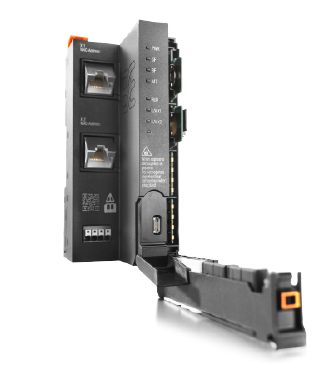 For modern IoT applications, automation technology needs to be increasingly more powerful and adaptable. u-mation offers a coordinated hardware portfolio designed for the future-proof preparation of your machines and systems.
Your benefits
u-control 2000 is one of the most compact and state-of-the-art control systems on the market and is the centerpiece of our hardware portfolio.

The controller's modular design is based on the remote I/O system u-remote, and allows for needs-based expansion to include other components from the u-mation family.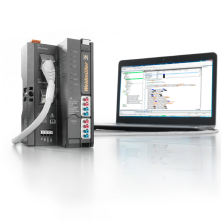 Fully-fledged engineering tool, developed using the proven CODESYS system.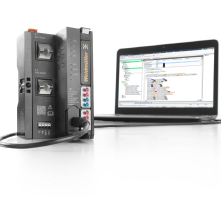 Flexible engineering in a web-based programming environment.