---
Non-ATEX Junction Box Assembly
---
The AP Haslam workshop can provide a complete range of Wiska enclosures with TS35 DIN rail kits. These can be fitted out with terminal assemblies to your own specific arrangements and then supplied ready for installation.
---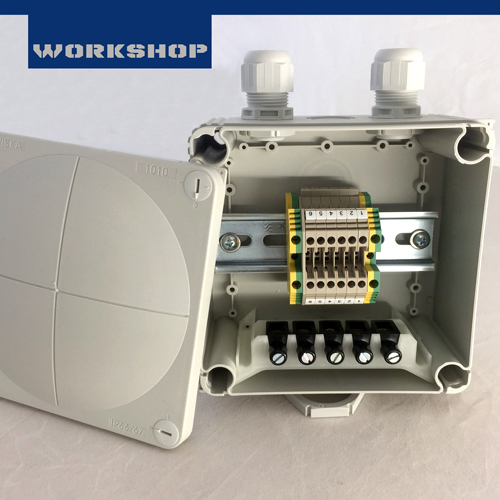 6-way terminal junction box for 2.5 cable
Combi 1010/5 - 140mm x 140mm x 82mm rated IP66 with 6 WDU 2.5 Beige terminal blocks and a beige end section and 2 WPE 4 Earth terminal blocks Terminal markers and 2 grey polyamide cable glands rated IP68.
---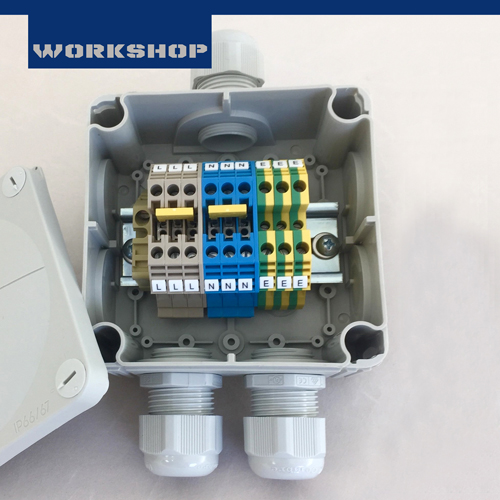 Lighting junction box with a loop in/out facility
Combi 607 - 110mm x 110mm x 66mm rated IP66 with 3 WDU 4 Beige & Blue terminal blocks linked with ZQV 4/3 Cross connectors and a Beige & Blue end section. 3 WPE 4.0 Earth terminals and 3 M25 x 1.5 Grey polyamide cable glands rated IP68.
---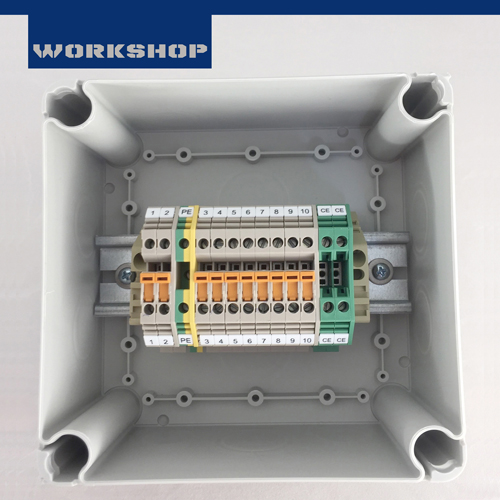 10-way disconnect terminal block with earth and screen facility
Combi 1010 - 140mm x 140mm 82mm rated IP66 with 10 WTR 2.5 Disconnect terminals and WDU 2.5 Green terminals and terminal markers.

---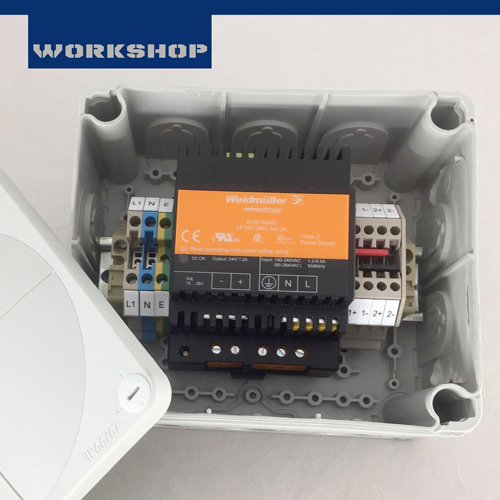 2-way 24volt DC supply
Combi 1210/5 ­ 160mm x 140mm x 81mm rated IP66/67 Including 4 WDU 2.5 Beige terminal block linked a ZQV 2.5N 3 Black & Red Cross connection with a CP SNT 48W 24V 2A Power supply.

---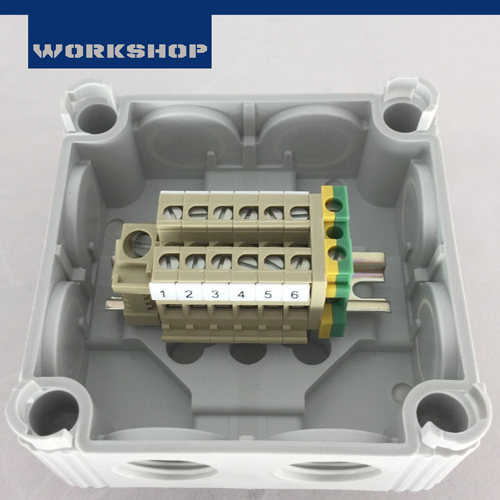 6-way micro terminal block for 2.5 cable
Combi 308 - 85mm x 85mm x 51mm. Rated IP66 with 6x AKZ 2.5 Beige terminals and 1x AKE 2.5 Earth.
---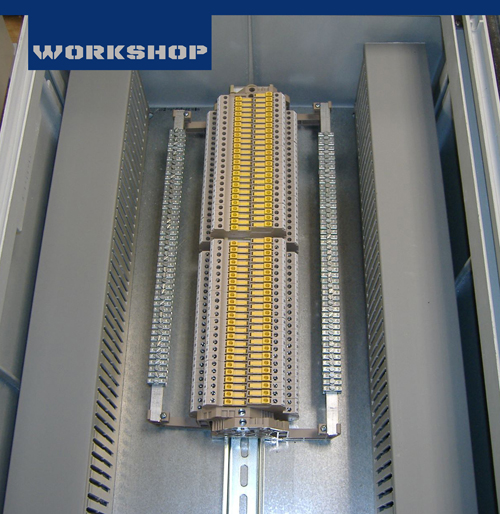 Double Deck Disconnect Terminals with Insulated SCR bars
GRP Polyester 600(H) x 400(W) x 200(D)mm fitted with Double Deck Disconnect Terminals c/w SCR terminal bar as per customers specification.
---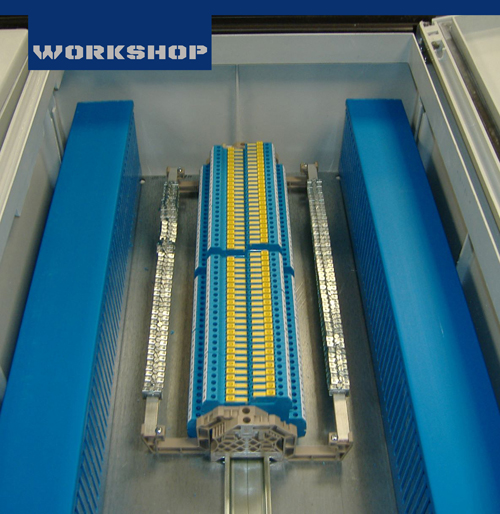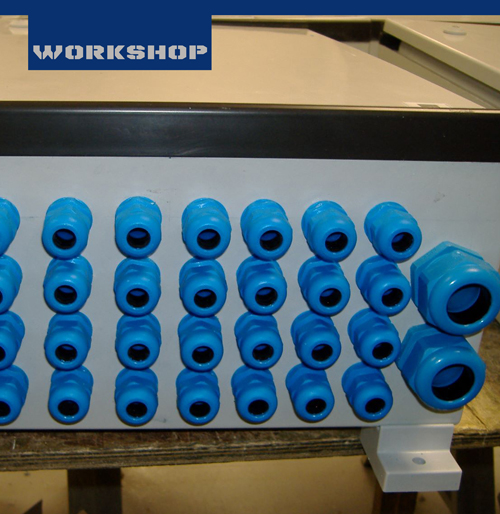 Double Deck Disconnect Blue Terminals with Insulated SCR Bars and Intrinsically Safe Glands
Intrinsically safe version of GRP Polyester 600(H) x 400(W) x 200(D)mm fitted
with Double Deck Disconnect Terminals c/w SCR terminal bar